Previous issue<-------------> End of Series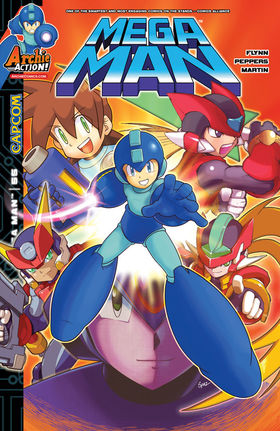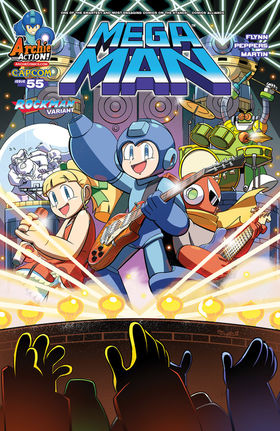 Mega Man #55 is the fifty-fifth issue in the Archie Comics Mega Man series and the last one before the series went on hiatus.
The issue features the comic's current storyline along with other stories from other Mega Man series such as Mega Man X, Mega Man Zero, Mega Man ZX, and Mega Man Legends.
Official Publisher's Summary
Edit
THE MEGA-EPIC, MEGA-MOMENTOUS LAST ISSUE OF MEGA MAN BEFORE HIATUS IS HERE! "Everlasting Peace": When an experiment at the Chronos Institute goes awry, Dr. Light is sent on a journey through time and space! Join us as we follow Mega Man across the ages and learn what it really means to be "Mega Man"! What legacy will the Blue Bomber leave and what will Dr. Light gain from this epic journey? Find out as we take a historic glimpse into the legendary adventures of Mega Man featuring the worlds of Mega Man, Mega Man X and even further beyond for the FIRST TIME EVER with the worlds of Mega Man Zero, Mega Man ZX and Mega Man Legends! Featuring cover art by the legendary Patrick "Spaz" Spaziante and a really rocking "ROCK MAN" variant cover by long-time Mega Man artist Ryan Jampole!
Everlasting Peace
Edit
Short Circuts
Edit
Appearances
Edit
Notes and references
Edit